Whole House Audio
Whole-House Audio Systems should be heard and not seen. Unobtrusive, stylish in-wall speakers and keypads let you enjoy the music – without the clutter. With a multi-zone, multi-source distributed audio system, you can play the radio in the kitchen, CD's in the game room and MP3's out by the pool.
Enjoy soft background music though-out your home or crank up the volume for a party. Music has the power to de-stress, refresh and relax. A whole-house audio system puts that power at your fingertips. Whether hosting a party or simply doing housework, a whole-house music system sets the mood for your daily life.
Our process assures acoustical, visual, and mechanical precision during the installation process. The result is an easy to operate environment that works as beautifully as it sounds, a place where you will be proud to entertain your friends, or relax with your family.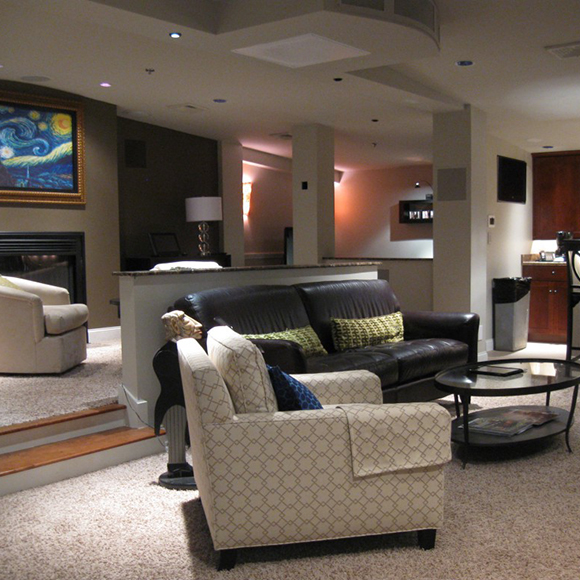 "Communicating with Sound Specialist has been a pleasure. When we need help, they return our
calls right away and come when it is convenient for us, even after normal working hours"
"We feel lucky to have found someone as skillful and knowledgeable as Rob who we can trust in our home.
Having Sound Specialist at our home is always a welcomed experience. Thanks so much for all your help"
"Thank you so much for spending the time with Alexi and I on Saturday evening. We were both very impressed
with your onsite support and your relaxed, friendly, highly informative, non pushy consultation"
"We are very pleased with Sound Specialists consultant, located in Ft. Lauderdale, Florida. Rob really
made our home feel safe. He really focused on our family's concerns and made it all happen for us"
"The doors to my house are always open to all of you as friends, and to all future prospects of Sound
Specialist who truly want to experience the passion of the "best that it can be" in home entertainment"
"Everything was done very professionally, measurements were precise, and wires were all hidden in
the walls. I will recommend Sound Specialist to everyone. Great job guys, keep up the good work!"
"My son's computer crashed during his senior final exams. Rob from Sound Specialist made an emergency
visit after-hours and got him back up in no time. We will forever be indebted to you. Thank you!"